Lost Reef Adventures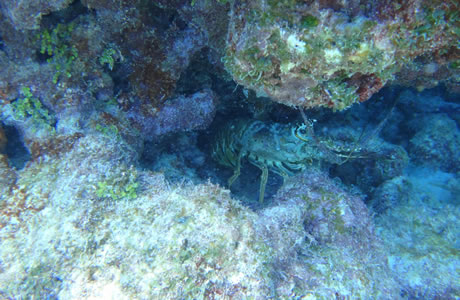 Lost Reef Adventures is a full service dive shop that has been operating at the historic Lands End Marina in Key West since 1985. The company rents and sells scuba diving and snorkeling equipment and also provides lessons and private charters to dive sites throughout the Keys. Whether you're new to diving or you've been doing it for a long time, you'll find courses, equipment, and charter boat cruises that will entice you.
If you're just getting started, you can take a short course called the One Day Discover Scuba Resort. This is an abbreviated course which can get you in the water within a few hours. You can also earn an Open Water Diver Certification or an Advanced Open Water Diver Certification. Snorkeling and diving trips are offered daily including a two-reef location dive trip, a wreck and reef dive trip, and double dives to the Vandenberg, the newest shipwreck off the Florida Keys. You can also choose to visit Joe's Tug, the Eastern, Middle or Western Sambo Reef areas, the Cayman Salvager or Sand Key. The company's charter boat is the Dream, a 40' dive boat which has capacity for twenty-three passengers or sixteen divers. You may charter the boat for a private trip for a half day or a full day.
The company has great reviews, and customers comment that they did well handling the different dive requirements of various members of parties. Refresher courses and beginner's courses can help less experienced divers to catch up with their intermediate and advanced companions. The crew is friendly and the boat is well equipped and comfortable with fresh water, drinks, and snacks. Many customers come back to Lost Reef Adventures year after year.